CONCRETE WEIGHBRIDGE PROVIDING TOTAL WEIGHT AND AXLE WEIGHTS
Date: 2019
Sasco Group: Sasco Projects
News Type:

Forestry, Processing, SA
Concrete Weighbridge Providing Total Weight And Axle Weights.
An 80T weighbridge, which could also provide total weight as well as axle weights, was required for a site where the climatic conditions are very humid, with high rainfall and salty sea air.
The solution Sasco provided was to install the Sasco WB- AC concrete weighbridge, which offered the advantage over steel decks of no rust while under conditions of significant rainfall was also less slippery.
The DD1010 indicator was installed together with CPD load cells and Sasco ProWeigh + software, thus enabling this single concrete deck weighbridge to provide axle weights as well as a total weighing result to within 99.99% verified accuracy.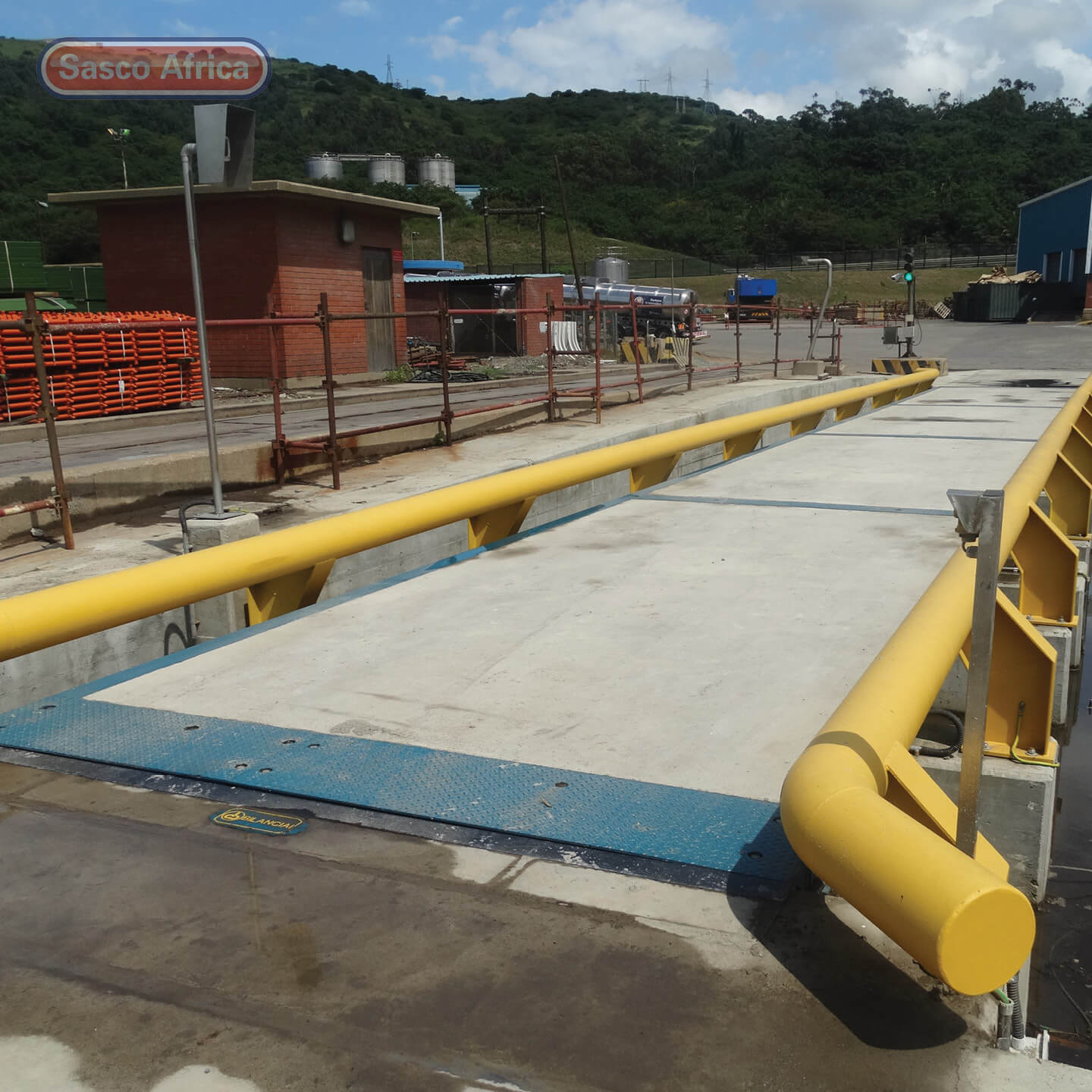 2 Blackburn Street, Apex Industrial Benoni, 1500, South Africa.