SASCO LAUNCHES SASCO PRORAIL+
Date: April #1 2020
Sasco Group:

Sasco Software Solutions

News Type: Sasco Rail Software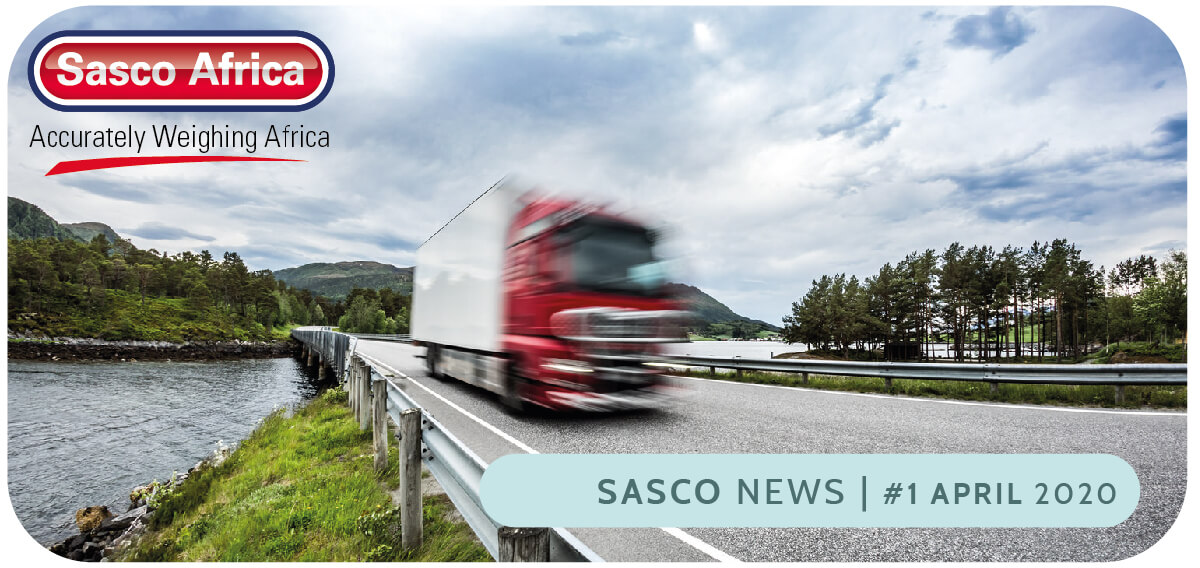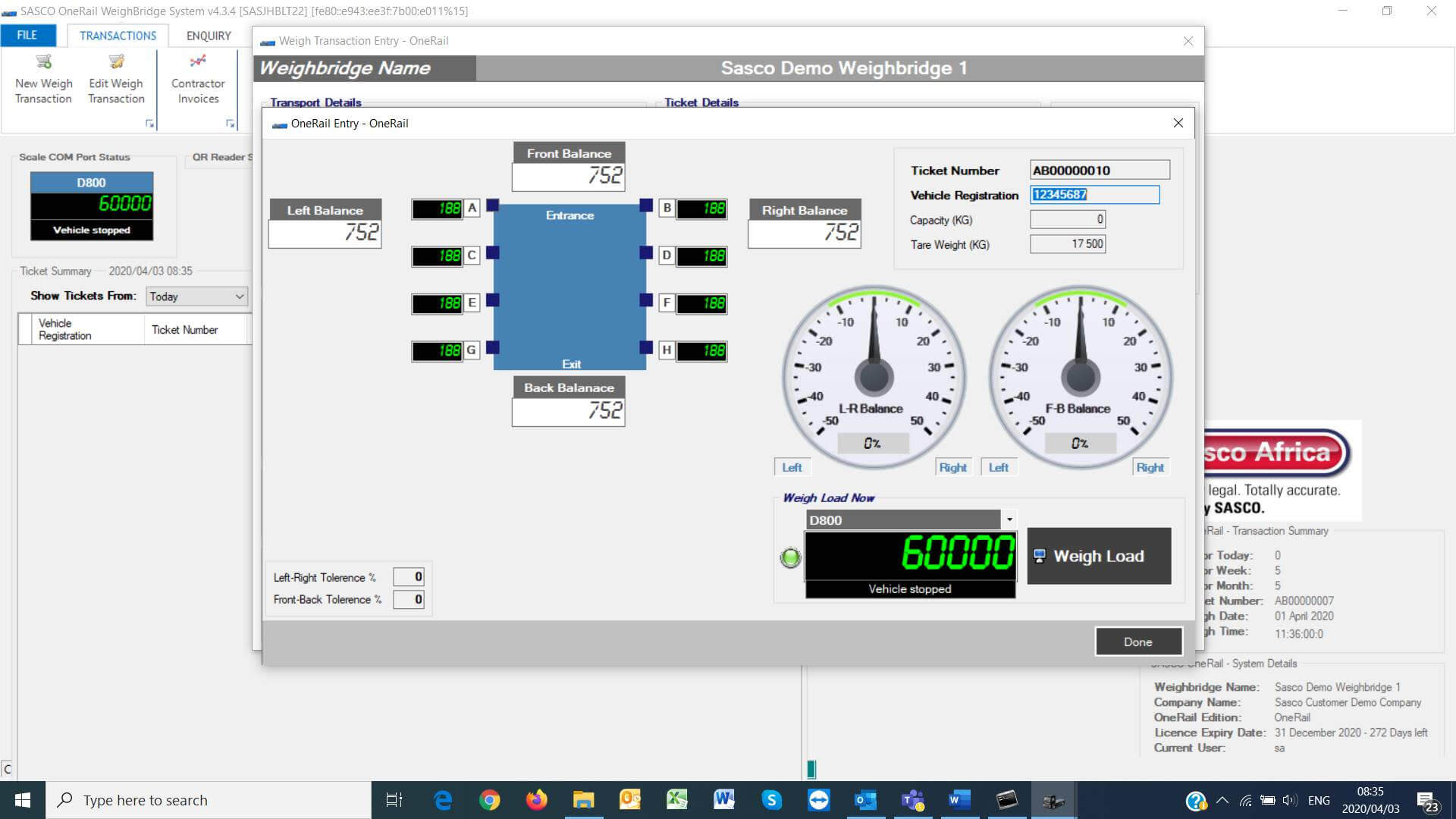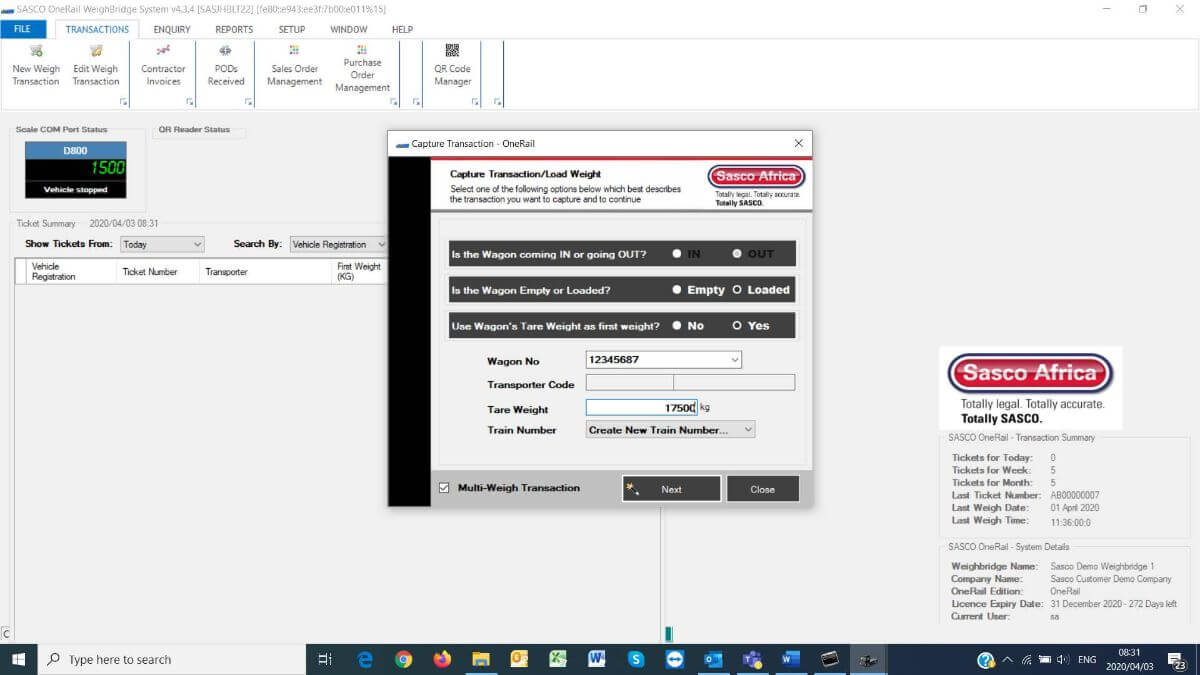 Sasco launches Sasco ProRail+ multi-functional ERP interfacing rail weighing software
Software used in the weighing sector on static rail weighbridges has generally been nothing more than basic road weighbridge software.
The recent successful installation of a number hi-speed RW WM rail in motion trade approved system has driven Sasco to recognise the need for comparable software for static rail weighing systems.
Building on strong demand for Sasco ProWeigh+ road weighbridge software Sasco has developed and commenced installing a rail version of this software, Sasco ProRail+.
The functionality of Sasco ProRail+ includes all the ERP, fleet database and device features of Sasco ProWeigh+ but has, in addition, the following necessary specific rail functionality:
Complete train report generator
Report generator Transnet formatting option
Front-axle rear-axle relative loading % per wagon
Left-right axle relative loading %
Wagon code input checker
Follow us on Facebook and LinkedIn