"While South Africa is on lockdown, Sasco remains locked on"
The Sasco Team will be working remotely, but we are still available to the public and would be happy to help you with your queries. Our contact methods remain the same during this period, and this includes all direct staff extension numbers.
We look forward to your call, email, and Skype chats.
Follow us on Linkedin for the latest updates.
WIRELESS INTERFACING SOLUTION OF PLANT SCALES TO CENTRAL SERVER
Date: 2019
Sasco Group: Sasco Projects
News Type: Sugar, Processing,  Mozambique
Wireless Interfacing Solution Of Plant Scales To Central Server.
Sugar mills use a great number of different scales in the plant. These scales all provide critical weighing results at various stages in the processing of raw cane into refined sugar. These scales are normally stand-alone meaning that plant officers need to walk around the plant and record totalized values on normally an hourly basis. The solution the customer sought was to interface all these scales back to one "control room weighing dashboard".
Sasco provided a completely wireless solution whereby each scale was linked back one Sasco ScaleView controller, thus avoiding expensive and problematic cabling. The Sasco ScaleView controller is our key control and display device in these types of solutions.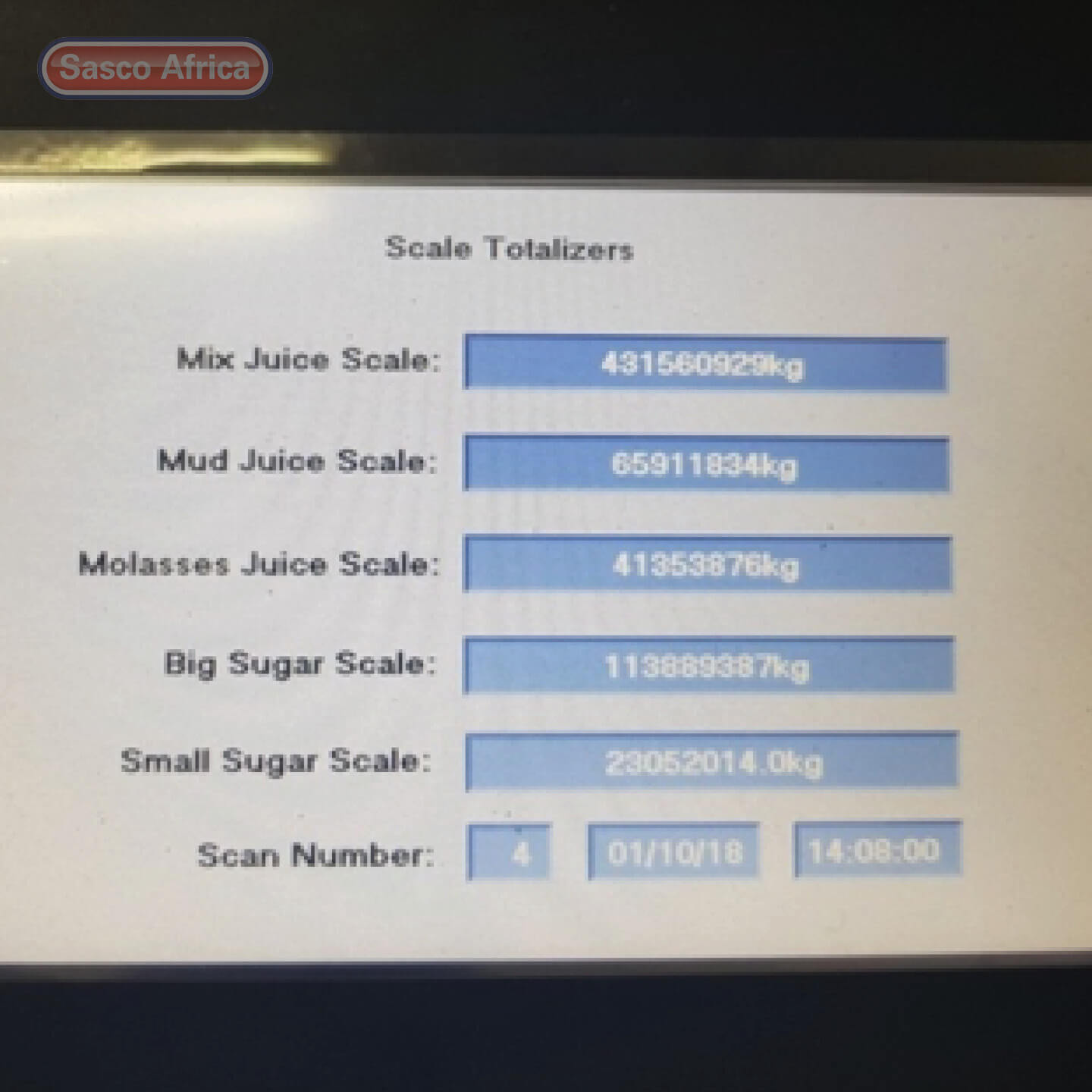 2 Blackburn Street, Apex Industrial Benoni, 1500, South Africa.